Madagascar's Crocodile Caves in Ankarana National Park
Lemurs may be Madagascar's biggest draw card, but cave-dwelling crocodiles are what drew me to Ankarana National Park. A vast plateau of tree-studded grassy savannah unfurls around the park's centerpiece: a 900ft-high monolith of limestone karst, formed of fossilized coral reef 100 million years ago. Like layers on a cake, the stacked rock formations are called tsingy, which means 'tiptoe' in Malagasy – take one barefoot step on these razor-sharp rocks and you'll immediately understand why.
Most visitors to the park leave only enough time to explore the vast, grey expanse of tsingy, never realizing what lies beneath their feet: 140 kilometres of subterranean rivers and caves – one of the largest underground river networks in Africa. It's home to Madagascar's largest species of eel, blind shrimp that live nowhere else on the planet, and crocodiles.
Like the jaws of the earth opening in a gaping yawn, the mouths of the caves are studded with stalactites and rock spires that look like giant teeth. It's no easy feat to find these caves, nor to explore them in darkness. Few locals know exactly where they are, which is why you'll need an experienced guide, 4x4 transportation and inflatable canoes. And don't even think of coming without flashlights, headlamps and extra batteries.
This is consecrated ground: during a war between the local Antakàrana tribe and the Merina tribe, the region's kings hid out in the caves. Some died here, and locals believe their spirits still linger. Thus, it's absolutely essential to respect the local fady (taboos): no pork, shouting, pointing, sex, or urination; menstruating women are also forbidden. Wanna get bitten by a croc? Then disrespect the fady, so say locals.
I was glad to visit outside the crocs' normal feeding season, November to April, when they become most active and leave the caves to hunt the river banks for wild boars and chickens. In the off season, they hide up high on the mud banks of the giant caves.
Exploring deep in the chasms, bats squealing overhead, I spotted a few giant eels and the endemic blind shrimp, but never did find a croc – which in the end was fine by me. When you're paddling in pitch darkness, with the eerie sound of dripping water echoing all around, your imagination gets the better of you, especially when your guide keeps talking about ghosts. A few hours beneath the earth, and I was glad to re-emerge into daylight just in time to spot a harmless Crowned Lemur spying on me from a treetop.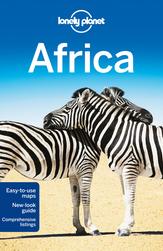 John Vlahides travelled to Madagascar on assignment for Lonely Planet. You can follow his adventures on Lonely Planet: Roads Less Travelled, screening internationally on National Geographic.