Lonely Planet: Roads Less Travelled Ethiopia itinerary
A day spent negotiating Harar's maze of cobblestone alleyways is the perfect start for a journey to Ethiopia's hidden corners. Stretching northwards from here are the lands of the Afar, extending all the way to the infamous Danakil Depression – the hottest place on earth. You don't have to venture as far as Danakil, though, to be impressed by the pride and beauty of this desert-dwelling people.
Try to arrange a stay in a village near Mille, from where you can detour a few million years into the past to the site where the skeleton of Lucy (one of the world's oldest hominids) was unearthed. The narrow gorges of the Rift Valley take you to Bati, the site of Ethiopia's biggest livestock market.
Nearby, the highlands of Wollo offer some amazing hikes - worth doing before winding your way along the hairpin bends of the 'China Road', Ethiopia's famous, Chinese-built gravel route.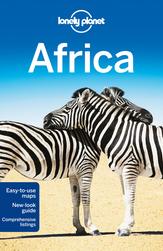 Get sidetracked by a few rarely visited rock-hewn churches, such as Wukro Medhane Alem, and the modern cathedrals Abba Dafar is carving out of soft limestone near Checheho. In Gonder, you'll briefly join the tourist circuit, but you can dodge the beaten track by holing up in tiny Art Deco cafes and raucous azmari bets (bars). Bahir Dar is a great starting point for a boat tour to some of Lake Tana's tucked-away monasteries, such as Rema, with its beautiful paintings. Next stop? Addis Ababa and its vibrant arts scene. The road to the capital leads you past the stunning Blue Nile Gorge, one of Ethiopia's most dramatic sights.
Katharina Kane travelled to Ethiopia on assignment for Lonely Planet. You can follow her adventures on Lonely Planet: Roads Less Travelled, screening internationally on National Geographic.