Ahh, brunch. One part omelette, two parts mimosa, three parts coffee - life's sweet distraction when the workweek is nigh. Though not a uniquely New York 'thing' per se, there's no other city that takes its breakfast-lunch combustion quite as seriously as the Big Apple and every visitor should take it upon themselves to sample a taste of NYC's bustling brunch culture.
Before you negotiate the endless jungle of eggs Benedict and thick-cut French toast, know this: if the restaurant of your choice offers reservations, make one! And, if you can't, then plan around prime brunching time to avoid the famously long waits at New York's most popular brunch spots – either show up early (before 11:30am) or try for a late bite (after 2:30pm).
Brunchers at Cookshop. Photo by Brandon Presser / Lonely Planet.
For scenesters
A brilliant brunching pit stop for self-confirmed scenesters, Cookshop (www.cookshopny.com) is a lively place that knows its niche and does it oh-so well. Excellent service, eye-opening cocktails (good morning Bloody Maria!), buttery baked goods, and a selection of inventive egg mains make this a favorite in Chelsea on a Sunday afternoon.
While you're in the area: Tack on a leisurely stroll along the High Line to walk off your brunch-y calories. An iron stairwell directly across the street takes you right up to the raised park.
Work off the brunch weight on the High Line. Photo by Brandon Presser / Lonely Planet.
West Village chic
As the name might suggest, Café Cluny (www.cafecluny.com) brings the whimsy of Paris to the West Village with woven bistro-style bar chairs and a selection of joie-de-vivre-inducing platters like steak frites, green salads and an original midday favorite: the breakfast club sandwich (essentially a BLT with a fried egg). During brunchtime sunlight fills the front dining room bouncing off gilded frames, as servers in striped sailor-style t-shirts carry tin carafes of morning brew.
A quiet moment at Café Cluny, by Heath Brandon. Creative Commons Attribution Share Alike license.
While you're in the area: In warmer weather head to Pier 45, aka the Christopher Street Pier. This 850-ft finger of concrete has been spiffily renovated with a grass lawn, flowerbeds, an outdoor café, tented shade shelter and a stop for the New York Water Taxi. It's a magnet for downtowners of all types from posh families with frolicking toddlers to sunbathing gays looking to cruise.
East Village casual
Toeing the line between Middle Eastern and homegrown American fare, Café Orlin (www.cafeorlin.com) is the star of the brunching scene along St Mark's Place. Find the subtle 'Café' sign scribbled in cursive and step inside to discover an unholy assemblage of black wooden furniture separated into the three rooms. Perfected omelets with fresh fixings folded deep within lure a colorful assortment of characters from angsty hipsters fiddling with their iPads to hung-over SNL cast members recovering from last night's show.
While you're in the area: Tack on dessert with a visit to ChiKaLicious (www.chikalicious.com) just two blocks away. This East Village favorite takes traditional sweet-tooth standbys and transforms them into inspired caloric concoctions - an ice cream served atop an éclair instead of a cone? Yes please!
Boho in SoHo
Brunchers at Café Gitane would be excused if they momentarily forgot that they were still in New York City, not in a Parisian artists' den from a bygone era. Trendy shoppers love this authentic bistro, which serves dark, aromatic coffee. Its menu includes a spectrum of Moroccan-inspired dishes from yellowfin tuna ceviche, to spicy meatballs in tomato turmeric sauce, heart-of-palm salads and fresh couscous. There's a second location inside the Jane Hotel in the West Village that feels like a charming weather-battered café from old Havana.
Man and woman at the counter, Café Gitane, by Ricky Montalvo. Creative Commons Attribution No Derivatives license.
While you're in the area: Shopping arms akimbo! Browse through hundreds of boutiques peppered throughout SoHo's cobbled streets from big brand names to one-off treasures like Kiosk (www.kioskkiosk.com) and McNally Jackson Books.
Eats for aesthetes

Museum restaurants usually get a bad reputation, but Café Sabarsky, the Neue Galerie's signature eatery is one of the most popular spots on the Upper East Side. The café's interior evokes opulent turn-of-the-century Vienna, and the well-rendered Austrian specialties are made to match. Expect crepes with smoked trout, goulash and creamed spatzle. Dessert here is also a must – save room for the sachertorte (dark chocolate cake laced with apricot preserves).
Pastries at Cafe Sabarsky by Dan Dickinson. Creative Commons Attribution license.
While you're in the area: There is, of course, the beautiful Neue Galerie upstairs showcasing the best in German and Austrian art, including works by Gustav Klimt. The Frick Collection, a short walk away, is free on Sunday mornings.
The Anti-Brunch, aka The Brooklyn Pilgrimage
The owners of Do or Dine (www.facebook.com/DOorDINE) are staunch brunch haters. Sick of the usual eggs-done-fancy routine, Do or Dine's motley crew serves their ambitious dinner menu starting at 1pm on Sundays. Is it worth making the trek out to one of Brooklyn's as-of-yet un-gentrified neighborhoods? YES. Multicolored strobes and a glittery disco ball swirl above as pilgrims savor imaginative appetizers like the pate donut (a must) and 'Nippon nachos' (like Japanese dumplings with Mexican toppings) before moving onto meaty mains and scrumptious seafood.
While you're in the area: Bedford-Stuyvesant (also called Bed-Stuy) is very light on attractions, to put it nicely. But make the most of your Brooklyn foray and check out some of the major attractions in this popular borough: vintage shopping in Williamsburg, the Olmsted-designed Prospect Park, or bar-hopping down Smith Street in Carroll Gardens.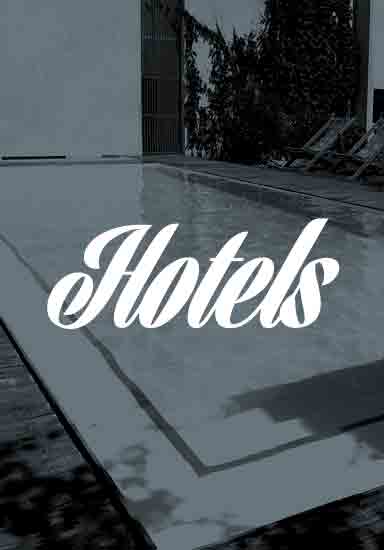 Looking for hotels and accommodation as interesting as these brunch spots? Book one of Lonely Planet's expert-reviewed New York hotels, hostels and accommodations for your next New York trip.