We love bikes: there's a certain sense of freedom to be had from jumping onto a saddle and moving by the sheer strength of your own two feet. There's also a certain romance in settling into the rhythm of pedalling, the drive train propelling you along the road ahead. Aside from the bike, there's a host of other gear worth picking up to make that ride smoother and more efficient. Here are some we like. (Ride safe, now!)
Other 'nice to have' cycling accessories: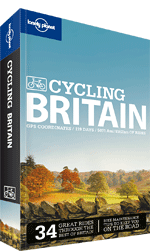 Ready to hit the road? Check out one of Lonely Planet's cycling activity guides.